Quick & healthy fish tacos

High Liner Tortilla Crusted Tilapia (from Costco)or your favorite fish baked
Sweet Kale vegetable salad kit (Von's, Smart and Final, Costco) prepared
Grated cheddar cheese optional
Sliced avocado
Wheat tortillas, soft-taco size
This Tilapia I found at Costco which is great for a large family, but you can also find smaller amounts in your grocery store.
This is the salad for the fish taco recipe . Believe it or not, with the cranberries, poppy-seed dressing etc. which is included it tastes great! And ridiculously healthy.
Von's carries it, smart n final and Costco. The one at Von's is not a huge bag. Ignore the date and use it within a day or two as it doesn't keep well! Your Von's should have it? I also use it instead of lettuce on sandwiches which is also good.
Salad put together will look like this:
This salad mix alone makes a really yummy good salad!
I use this really easy to use tortilla warmer, and if you can get one it works great for heating up all your tortillas at once.
Place baked fish on heated tortillas, top with prepared salad, add cheese if desired, and garnish with sliced avocado
Blend of fresh fruit makes this a tasty low fat summer meal or perhaps add Lean Cuisine's Santa Fe-Style rice and beans to fill up those hungry kids!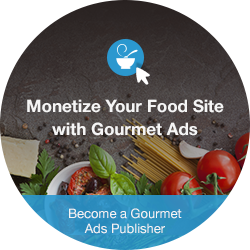 Our site is part of Gourmet Ads (www.gourmetads.com). If you are interested in running an advertising campaign with us, please contact the sales team at Gourmet Ads.