Very Versatile Artichoke Casserole
What You Need:
1 cup egg beaters, beaten
8 crushed unsalted saltines
1/2# grated cheddar
12 oz. marinated artichokes, chopped
Crush Crackers
Chop Artichoke
Beat egg beaters, add crackers, cheese, dash pepper, garlic powder, Tabasco and artichokes. Stir well. Bake at 350 in greased 8x8, 40-50 minutes until lightly browned and set.
Can be made the day before, refrigerated, cut into squares and microwaved before serving.
Serve as an hors d'oeuvres or double the recipe for a delicious side dish.
Baked And Ready to Cut into Squares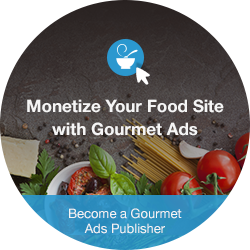 Our site is part of Gourmet Ads (www.gourmetads.com). If you are interested in running an advertising campaign with us, please contact the sales team at Gourmet Ads.