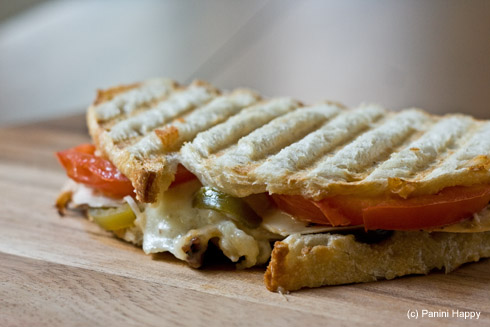 Turkey Jalapeño Melt Panini
Serves 4
INGREDIENTS:
8 slices sourdough bread
4 slices Monterey Jack cheese
Sliced pickled jalapeño peppers
Leftover roast turkey, sliced or shredded
1-2 tomatoes, sliced thinly, seeds removed
Mayonnaise
DIRECTIONS:
Preheat the panini grill to medium-high heat.
For each sandwich: On one bread slice, layer on a slice of cheese, jalapeños, leftover turkey and tomatoes. Spread a thin layer of mayonnaise on another slice of bread, and place it mayonnaise-side down to close the sandwich.
Grill 3 to 4 minutes until the cheese is melted and the bread is toasted. Cut in half, serve immediately and enjoy!